Trusted by over 100,000 Business Owners, Worldwide. Since 1993.
"Oustanding, Fast, & Professional! Using 20+ years! 
FLORIDA LLC FILINGS WITH SUNBIZ AS WELL AS INCORPORATING SERVICES SAME DAY
An LLC provides owners Limited Liability v.s. a sole proprietorship. A limited Liability can be set up with the Internal Revenue Service to be taxed as a Sole Member (disregarded entity, a partnership, a corporation, or a Sub chapter S corporation. LLC formation filing in Florida also avoids the IRS requirement of annual meetings, stockholder meetings, and corporate minutes. Contact Incorporate USA if you decide you need
help in this process. 727-744-3104
Incorporating a business in Florida, Texas, Nevada, or Delaware made simple. Whether or not you should be a C-Corporation or a Sub-S corporation within your state or another can be confusing. We're here to help advise you of the differences and what may be the best choice for you. Incorporate USA a Florida based business formation company has advised over 1 million entrepreneurs. Let us help you decide what is best for your particular new business filing and launch your dreams with ease.
Incorporate USA will help you simplify all tasks related to registering and filing your taxes, from getting your federal tax ID (EIN), and your state tax ID. We also offer Tax Return Filings on 1040, 1040A, 1120 (S), 990, Schedule C, and Partnerships securely online. Incorporate Florida USA has a staff of experienced Accountants, and CPA's to help you set up your books for your business and e-file your tax returns, quarterly reports for a monthly subscription. Pay your filing fee over time, rather than the BIG annual bill. We also offer tax and business consulting on a monthly subscription service starting at just $25.00.
Happy Faces of Happy Business Owners
Over our decades of practice, we have left a truly indelible impact on businesses from all corners of the country, your joy, growth, and success is our goal.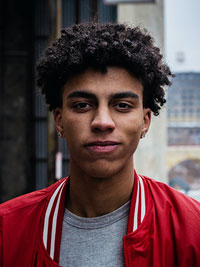 Frequently Asked Questions (FAQs)
What do I need to Incorporate in my state?